Find local event information, news, and network all in one spot on the community page!
Otsego Main Street

Monday - Friday 8am - 5pm

Main Street Fall Events:

    • 

 October 9 - 

Historic Walking Tour

, begins at the Otsego Museum, 6:30 pm

    • 

 October 12 - 

Autumn Bliss

 - Decorate the downtown Otsego area for Fall!

    • 

 October 24 - 

Ladies Night Out

    • 

 December 6 - 

Hometown Christmas Celebration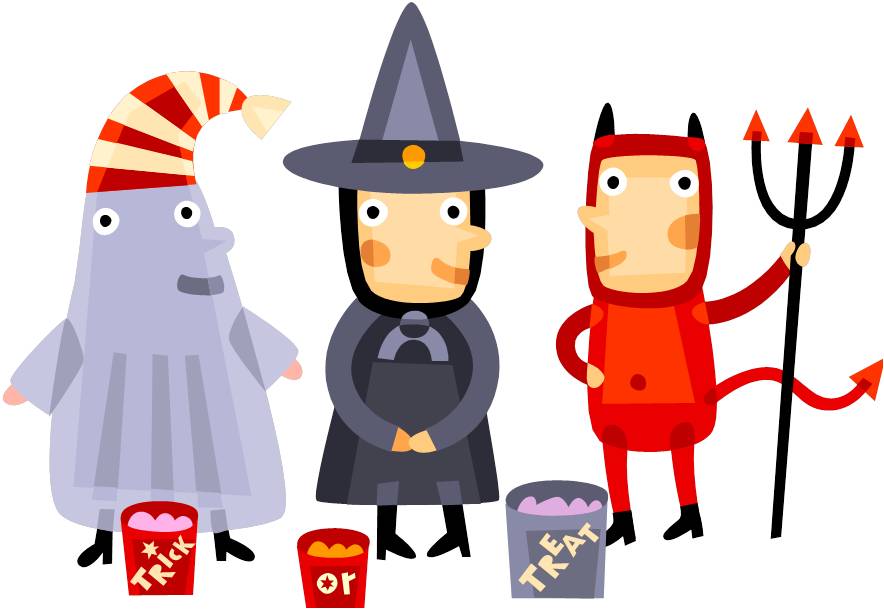 Trail For Treaters
October 31 from 4pm - 8pm
Local businesses will hand out candy from to local kids that are dressed up for trick or treating. The community provides a safe environment for kids to get their fill of candy and meet local businesses. A map can be received at the Chamber of Commerce. 
68th Annual Harvest Missions' Festival
Wednesday, November 5 from 8am - 5pm
The Otsego United Methodist Church is holding a Community Harvest Mission Festival. Stop by the church and get a ticket for the lunch or dinner. This bizzar will feature baked goods, crafts, christmas gifts, and even prizes. 
Click
HERE
for a fully detailed flyer on this wonderful event!
General Election
November 4
The polls will open at 7am and will remain open until 8 pm
You may call Angela Croned, City Clerk, at 692-3391 to check on you voter registration status.
Absentee Voter Applications are also available at City Hall, if requested. 
Fall Leaf Pick-Up
As the end of summer draws near, it is once again tiem to think about our annual FALL LEAF PICK-UP. Dates are determined after leaves begin to fall. Watch for the announcement of actual dates in the "Shoppers Guide", "Union Enterprise", or call city hall. The City's policy is to canvass all streets  twice during the two week pick-up period. Please do not place anything except leaves in the street. The City places these leaves on a compost pile and therefore, brances, twigs, and other yard wast must not be included. (Brush and other yard waste may be taken to the City's Transfer Station at any time free of charge.)
PICKUP DATES HAVE BEEN DECIDED! 
Click
HERE
for the a flyer with more information. 
Brush Pick-Up
Curb-side brush pick-up for residents is scheduled for the first Tuesday of each month. Loose brush should be place in the curb lawn before 7am on the scheduled day of pick-up. but no sooner than the week before. No large limbs will be picked up. Limbs up to 4 inches in diameter and no longer than 8 feet in length and no more than one truck load will be picked up. Please, arrange brush so that the trunk of the limb is facing the street and piles are no higher than 4 feet in height, this allows for easier pick-up. Rocks, root-balls, flowers, tree trunks, and like material or brush generated by a commercial tree service will not be picked up. These materials can be taken to the City's Transfer Station free of charge. 
Winter Parking Rules
​Beginning November 1, parking is once again PROHIBITED on any public street in the city of Otsego from 2am - 5am. Parking is restricted during the months of November through April in order to facilitate snow removal. Violators will be ticketed. 
​The pick-up dates have been changed. Beginning August 4, 2014, recyclables will be picked up on the 1
st
and 3
rd
Monday of each month. Please call City Hall at (269) 692-3391 for further information or if you have questions. 
Christian Neighbors Soup Supper Schedule
The soup suppers are sponsored by local churches from September through May. They offer homemade soups, salads, breads, desserts and drinks (by some of the best cooks!) all for a donation. 
All of the funds received are used within the Christian Neighbors food pantry program. 
Click 
HERE
 for a schedule of local soup suppers.
Krazy Kazoo River Clean-Up & Conservation Day
This watershed-wide event grew out of a successful cleanup program conducted in the Battle Creek, Charlotte, and Marshall areas for more than 10 years. Participating organizations are hosting river cleanups and other conservation projects at different locations around the Kalamazoo River Watershed. Please join the community at the Krazy Kazoo River Clean-up & Conservation day at the Otsego Historical Museum, 218 N. Farmer St. Otsego, MI 49078. For more information go to www.kalamazooriver.org.